Synopsis:
When Wendy Everly was six years old, her mother was convinced she was a monster and tried to kill her. Eleven years later, Wendy discovers her mother might have been right. She's not the person she's always believed herself to be, and her whole life begins to unravel—all because of Finn Holmes.

Finn is a mysterious guy who always seems to be watching her. Every encounter leaves her deeply shaken…though it has more to do with her fierce attraction to him than she'd ever admit. But it isn't long before he reveals the truth: Wendy is a changeling who was switched at birth—and he's come to take her home.

Now Wendy's about to journey to a magical world she never knew existed, one that's both beautiful and frightening. And where she must leave her old life behind to discover who she's meant to become…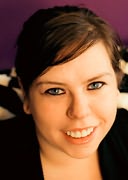 About the Author:
Amanda Hocking is an indie publishing sensation whose self-published novels have sold millions of copies all over the world, and Switched is the book that started the phenomenon.
Twitter: www.twitter.com/amanda_hocking
Facebook: www.facebook.com/amandahockingfans
Goodreads: www.goodreads.com/amanda_hocking
My Review:
So this is my first Amanda Hocking book. I had heard great things about her so I had high expectations for this one. I started reading it when I was out shopping and somehow found myself wondering through a book store. I picked it up just to have a taste, and once I did I had to buy it.
My first impression was that this book was going to be amazing. The beginning was dark and intriguing and I wanted more. As I continued to read I found myself enjoying the story, but disappointed at the lack of character development. I couldn't find a reason why the main character, Wendy, was so special. I want to make it clear that I believe that not all characters need to be super awesome and special. I appreciate a good anti-hero and whatnot, but if other characters think she is awesome, I want some supporting evidence! This is the main reason why I really couldn't buy into the love story. I want to see characters fall in love. Show me, don't tell me! My main complaint is that I don't feel I really got to know most of the characters, except Wendy's brother, and that made it difficult for me to feel a deep love for this book. I want the characters to feel real, I want the love story to be real, and I want to be seriously invested in the characters, and for that to happen I need to see them as people.
I enjoyed reading this book. It was fun, though formulaic. The pacing is nice. It isn't too fast or two slow. The idea is one that isn't overdone, though the execution of the story relies on the standard conventions of this type of story: unknown past, sexy-at-times-jerky dude, and a "special" "heroine" that figures things out as she goes along. There is nothing wrong with going a bit cliché just as long as you make it believable and interesting in a new way… I don't think that was done here. I just wasn't as excited about this book once I finished reading it as I was while I was reading it. When I love a book, boy oh boy, do I go back reread it and visit my favorite scenes over and over. This one just wasn't that way. There was no particular scene that I felt compelled to revisit. To this day I really haven't felt the urge to reread it, but it isn't because I don't like it, because I do. I'm just not as excited about it as I know I can be.
Overall, I enjoyed the story and the idea is very original. Unfortunately, I think the author didn't take advantage of her own idea. It could have been a great deal better. I didn't find it to be super spectacular. You know, I didn't get that oh-my-god-I-love-this-book-I-am-going-to-die feeling. I still found that the story was interesting, and I will definitely eventually read the next books in the series, but they will have to wait—and yes I will reread Switched before I read them because that is the right thing to do. However, I am not in dire need for the next books and there are books on my list that cannot be postponed, so like I said, Torn and Ascend will have to wait. I am however interested enough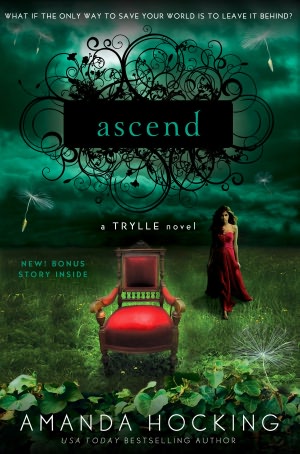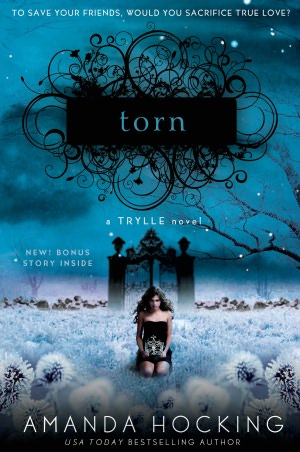 that I know I will not forget to pick up the next two books in this series. Switched is a fast, easy, and fun read. I definitely think you should give this book a whirl! Pick it up on a slow rainy day and see how you feel about it!