"Waiting On" Wednesday is a weekly event, hosted by
Breaking the Spine
, that spotlights upcoming releases that we're eagerly anticipating. This "Waiting on Wednesday" post is about:
Requiem
(final book in the Delirium series)
Release Date: March 5, 2013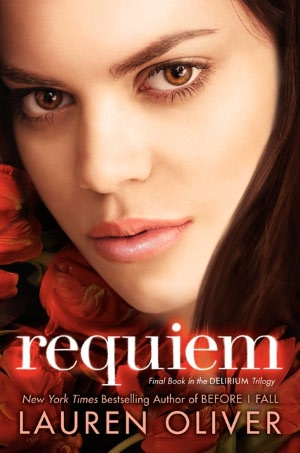 Quite frankly, I don't want this book, I effing NEED this book. I need
i
t like babies need diapers, like elephants need trunks, and like clowns need to be creepy. Yes, my need is that great.
Delirium and Pandemonium, they teamed up against me, man. They left me lying on the floor, reeling in agonizing suspense. Oh dear lord, I need Requiem to take me out of this misery! Gah, Alex! Sweet, wonderful Alex! He needs me, man! I have to be there for him! I need Requiem, stat! Can anyone out there hear me?! Please! I need Requiem! Now!
Please dear lord help me out here! Give me a miracle! I don't know how I can…I just can't…I'm going to go lock myself in the bathroom now…Oh, hey there, no I'm not back, I just got out to get ice cream, now back to being locked in the bathroom…call me once you have Requiem...
What book(s) are you praying for?
Please link your WoW, I want to see what you are waiting for!
If you leave a comment I will reply and visit your blog ASAP, and if you follow, I will follow you back. I promise!